Collecting Reviews by Sending Text Messages
In todays day and age, let's face it - everyone has cell phones. With those cell phones, comes installed applications like Yelp and other review site applications. Delivering a message directly to that customer's phone asking them to leave a review will make things much easier for everyone. That customer won't need to try and find your review site but instead, simply click a link you deliver to your customers through our messaging tools. More than 70% of consumers surveyed said they would leave a review if asked. Our text messaging feature will allow you to contact your customers and ask them to rate their experience with your company. All numbers assigned, will have a dedicated local number based on where your business is located so that outgoing messages look more personal. If you're not using this technology, you need to. It works very well with most of our clients.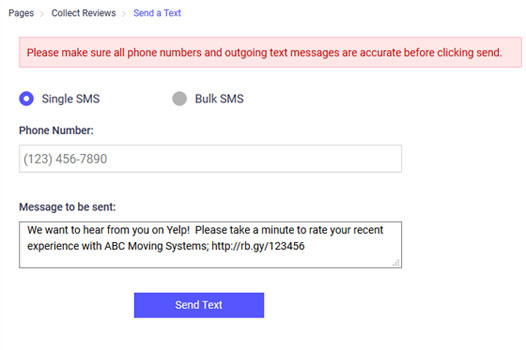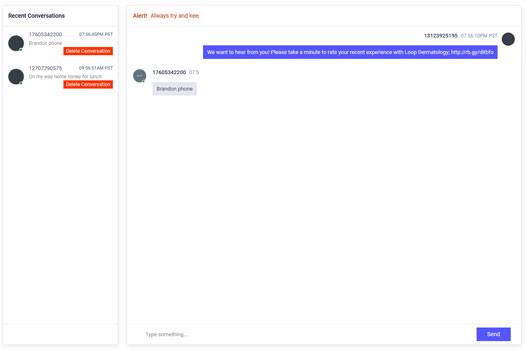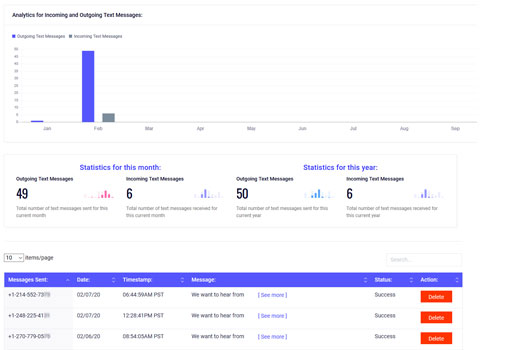 Send a SMS
Generate more positive reviews by using our SMS feature from within our dashboard!
Get started today